"This is the price of democracy!" -trustees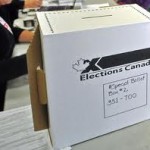 Canada's largest school board has made it's decision on how to replace two school trustees.   Both Michael Coteau (Don Valley East) and Soo Wong (Scarborough Agincourt) were last month elected to Queen's Park.  After much an extended debate on upholding democracy, the heavy cost and possible budget locations trustees, in a vote of 13 to 7,  resolved on November 16th to ask the city to hold by-elections.   Surprisingly, the appointment option is allowed for under Ontario's Education Act even, as in this case, when the remaining term is 3 full years..
Before the vote, public response to the proposal to sidestep the two by-elections had been swift.  Here are three published on this site in the lead up to the decision:
My Town Crier:  The Toronto District School Board will get no help from the province should they decide to hold byelections to replace outgoing trustees Michael Coteau and Soo Wong, who won seats in October's provincial election.
Faced with major budgetary woes, trustees say they simply can't afford to hold byelections — which would cost roughly $350,000 a pop — when they have the legal ability just to appoint new board members.
The school board is currently trying to manage a budget shortfall of $71 million and with that, is facing some tough decisions regarding cuts to services and programs.
In an email to the Town Crier, a spokesperson confirmed the ministry will not be allocating funds to the board for such purposes.
"Byelection costs will be reimbursed by the government only when a school board is legally obligated to run a byelection or has to pay for election recounts and compliance audits," it read.
Eglinton-Lawrence trustee Howard Goodman says the board has spoken with city elections staff, who indicated they might be able to lower the total cost because the two elections would be held simultaneously. Even still, Goodman isn't convinced an election is the way to go.
"Given our financial conditions I have trouble supporting spending a half million dollars or more when we don't have to," he said.
As an alternative, Goodman has put forth a motion recommending a committee of community stakeholders in each ward make the appointments.
Goodman says the board has chosen to appoint a trustee in the past, but they have also resorted to elections. In 2002, a byelection was held in Etobicoke–North when Stan Basra stepped down as trustee following personal legal troubles.
Toronto-based advocacy group Campaign for Public Education says the board should be following the same route.
"This person has to be responsible to a constituency, and democratic government would suggest an election," said Stephen Seaborn, a member of Campaign for Public Education. "So one way or another, that would certainly be our preference."
Parkdale–High Park trustee Irene Atkinson, said she too would prefer to hold elections, but acknowledges the hefty price tag.
"I think philosophically, it's far better to have an election, a democratic process," she said. "But then I'm looking at the money."
Calls to board chair Chris Bolton were not returned.
The matter will be debated at a Nov. 9 planning and priorities committee meeting and put to a final vote at the Nov. 16 board meeting.
Dear Trustee;
If you believe the role of Trustee is still important and, even if underpaid, just as crucial in governing local education as is municipal and provincial governance, you cannot  — in good conscience — vote to appoint replacements rather than allow the constituents to elect.
As you head into the next Board meeting, where you will openly debate the motion, please keep the following in mind:
1.  Two of 22 positions is just over 9% of your Board.
2.  The three remaining years is equal to what was the previous full term.
3.  Upon amalgamation in 1998, the new Board become a huge operation with a budget of close to $2 billion, and the number of Trustees were reduced to only 22 for the entire system.  At the same time, the honorarium (or salary) for administering this behemouth was reduced to $5,000 a year.
4.  Since then, there have been many attempts to denigrate the role of elected Trustee and present alternatives to the current model of election in 22 wards.  They range from moving the responsibility to city council to lowering the number elected to appointing the entire Board.
If I were a trustee, I certainly would NOT do anything that would in any way, shape or form call into question the necessity of maintaining the democratic process in Toronto.  I would not be putting dollars before the rights of the residents in the two wards.
The article written by Moira McDonald, in the Toronto Sun this week, was headlined: "What price democracy?"
Not surprisingly, she doesn't think it is worth the $500,000 for the election.  Others — particularly those of us who know what November 11th (Rememberance Day) is all about — would respond: "Priceless".  Your vote at the Board will identify where you stand on this crucial question of democracy.
On behalf of those who have been fighting to maintain the integrity of position of elected Trustee, please vote to hold the by-elections.
November 10, 2011  Katie McGovern    Recording & Corresponding Secretary CUPE 4400 – Toronto Education Workers
A royal idea to replace two Toronto trustees
November 10, 2011   thestar.com    Kristin Rushowy
Got a moment for Toronto schools, Your Majesty?
If Toronto trustees are so worried about the cost of holding byelections to fill two seats on the board, they should ask Queen Elizabeth to choose loyal subjects as replacements, one trustee suggests lightheartedly.
Chris Glover says because the byelections' $500,000 price tag — which he supports — is causing "great consternation," he has a solution:
"Whereas any process other than democratic elections will be untested, open to the challenge of bias. . . . Therefore it be resolved that in the matter of finding replacements for trustee vacancies in Wards 17 and 20, the Toronto District School Board revert to the pre-democratic practice of royal appointment.
"And therefore it also be resolved that Queen Elizabeth II be approached to directly appoint or to choose a designate to appoint replacement trustees."
Canada's largest school board needs trustees to replace Michael Coteau (Don Valley East) and Soo Wong (Scarborough Agincourt) who were recently elected to Queen's Park.
But the board appears divided on how to replace them, either through appointment by a vote of trustees or a byelection, both allowed under the Education Act.
Glover admitted the price of byelections is high, but called it the cost of democracy. However some trustees balk at spending that much when the board faces a $71 million budget crunch.
Trustee Howard Goodman suggested the board could have the best of both worlds: save the money but have a broad-based advisory panel help choose new trustees from a pool of applicants. In a motion to go before the board next week, he suggests the panel include students, community members and educators.
Legally, the board has 90 days — until Jan. 22 — to fill the seats. Some argue that with three years left of the trustees' four-year term, it's worth holding a full byelection.
Parent Cathy Reid lives in Coteau's ward and favors a vote despite the cost.
"The public should be deciding who will be the next trustee, not the board. It's an insult to voters to have another top-down decision," said Reid, whose daughter attends high school outside the ward.
But such expense when voter turnout can be so low?
"That shouldn't matter," said Reid. "Those who don't vote can't complain about the outcome."