In School out of Schooltime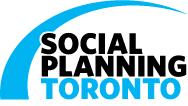 Tuesday, December 4th, 2012  1pm – 4pm SPT's Research & Policy Forum  What's happening with community programming in Toronto schools?  Find out and join the discussion!
Featuring Guest Speakers:  Susan Fletcher, Chair of the SPACE Coalition, on the changes to community use of schools in Toronto and across Ontario  Miya Narushima, Associate Professor at Brock University, on her research with Senior Learners in the TDSB General Interest Program. Keddone Dias, Youth and Program Supervisor of Rathburn Area Youth, on the threat funding changes pose to youth programs.   To register please go to:  http://decrp.eventbrite.ca/
It's free – all are welcome!
For more information contact Lesley Johnston at 416 351 0095 x216 or  ljohnston@socialplanningtoronto.org