A Plan for School Disrepair?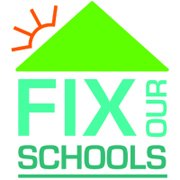 The PC "Plan for the People" makes no mention of addressing the $15.9-billion of disrepair that plagues Ontario's publicly funded schools.
Will Doug Ford's PC government protect the now established annual level of funding for ongoing school repairs and ensure that a minimum of $1.4-billion per year goes to Ontario's school boards for school repairs? At this point, we have no idea.