Most Ontario high schools charge prohibited 'course fees'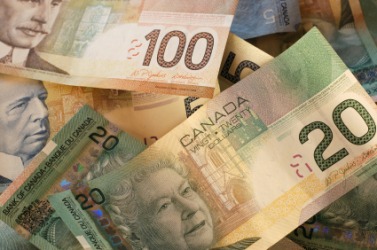 Almost 70 per cent of Ontario high schools charge students fees for courses — fees that aren't allowed under the Education Act, says a new report by People for Education.
"Despite this prohibition, there appears to be many grey areas," says the report released Thursday morning by the research and advocacy group.
"In some schools, students must pay a student activity fee in order to receive their class timetables; others charge fees for French workbooks and science lab materials."
Education Minister Leona Dombrowsky addressed the issue in the Legislature Thursday, saying "fees are not allowable for anything that is a curriculum requirement in our schools. Students are not required to pay fees for those things.
"As a result of concerns that have come to us from parents, we have put guidelines around fees in place. We have done so with the co-operation of our parents."
The provincial guidelines are to be released Friday.
People for Education, in its annual survey of school fees, found that in the 2010-11 school year, students paid for everything from outdoor education to second-language classes to science and even English courses.
"Six per cent of schools report charging fees for English classes, which are mandatory in every grade," the report notes.
Annie Kidder, of People for Education, said she is looking to the province to provide clarity on exactly what is allowed, and what is not.
At a news conference Thursday releasing the report, Zane Schwartz, student trustee with the Toronto District School Board, said students would typically pay a "photocopying fee" in English classes, of $10 or less.
"It's not painful, alone," he said. But with all of the other fees imposed on students, some are paying up to $200 for their courses.
Schools raise anywhere from less than $1,000 a year to more than $90,000 in course fees alone, the report says.
"Only a small portion of the discrepancy among schools can be explained by school size," the report says. "And there appears to be some evidence that schools with a higher proportion of low-income students have lower average course fees, leading to a possible conclusion that fees are charged on a 'what the market will bear' basis."
High school students also pay anywhere from $5 to $100 a year in student activity fees, with an average of $38.40.
"Many must also pay a fee to play after-school sports," says the report. "These athletic fees have also increased steadily over the last 10 years. Athletic fees range from a low of $10 to a high of $1,800."
A recent Star series on school-generated funds — which include student and athletic fees — found a huge discrepancy between the amounts schools can bring in, raising questions of equity.
On a per-student basis, Halton's public board brings in an extra $409 per student, compared to just $168 per student in the Toronto public board.
School-generated funds by board, per student
1. Halton Public$409
2. York Catholic$382
3. Halton Catholic$335
4. York Public$298
5. Dufferin Peel Catholic$296
6. Durham Catholic$283
7. Peel Public$246
8. Toronto Catholic $245
9. Toronto Public $168
thestar.ca  March 24, 2011 11:03am  Kristin Rushowy  Education Reporter