Planners pummel provincial proposal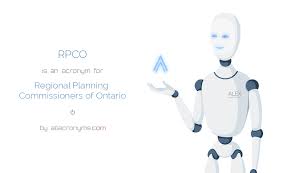 Municipal planners are warning that proposed changes to how Ontario closes schools — overlooking their community value — fly in the face of what cities are told to create vibrant neighbourhoods.
The "significant concerns" raised by the Regional Planning Commissioners of Ontario, voiced in a letter to the province, add more fuel to the growing fire over proposed new rules to deal with hundreds of half-empty schools across the province costing the cash-strapped Liberal government $1 billion a year.
Critics have said the changes smack of a government trying to speed up school closings, instead of listening to what others say about the often-controversial shutdowns.
The Regional Planning Commissioners of Ontario, an umbrella group for regional and city planners, says taking the value of schools to a community out of the school-closing equation, is short-sighted.
It "removes important community hubs, undermines the health of our children, weakens communities and often frustrates appropriate regeneration from occurring in urban neighbourhoods," the group argues.
Many schools, including in Southwestern Ontario, have been merged or closed over the last two decades as Ontario copes with falling enrolment and shifting demographics that mean many schools that were once needed even in big cities can no longer be filled.
Still, the Education Ministry says nearly 600 Ontario schools remain less than half-full, and many are being funded for space not used for basic education.
Now, when a school board considers closing a school, its value to the community -and to students and the local economy -factors into a school profile.
A review committee includes membership from the community, and the review must last at least seven months with four public meetings, 90 days of public consultation and 60 days between a final report and school board vote on the school's fate.
The proposed changes would ignore a school's broader community value, focusing only on board data, leave community representatives off school-closing review committees and sharply reduce both the minimum length of time for school closings to be considered and the number of public meetings about them.
The changes run counter to a provincial policy statement asking cities to plan for healthy communities, says John Fleming, London's city planner: "There appears to be a conflict in the way schools are being closed and the statement to establish healthy communities."
When kids have to be bused to and from school -inevitable when neighbourhood schools are closed and consolidated -they miss out on walking to and from class and after-school play, Fleming said.
"I remember staying after school to play football, soccer, baseball, four-square -and it was a huge benefit for me physically and socially," Fleming said.
New guidelines for school board accommodation review committees, which look at which schools are to close, are to be released early this year, the ministry says.
One key proposal -dropping evaulation of a school's community or economic value -has raised the most eyebrows.
"It undermines the opportunity for community hubs and creating an identity for the neighbourhood," Fleming said. "We should be recognizing the importance of schools to education -not just the classroom programs, but all of the health and well-being benefits."
London acknowledges school boards follow what the province decides, Fleming added.
The city has voiced its opposition to the changes in a letter, pending council approval, said Grant Hopcroft, who handles intergovernmental relations at city hall.
"The new guidelines really weaken the elements of the pub-l i c consultation process," he said. They "seem to be geared to streamlining the process to close schools, as opposed to getting a discussion about what can be done to create partnerships."
The Community Schools A lliance, led by former Southwest MiddlesexmayorDougR eycroft, has also expressed opposition. The new guidelines will become a minimum provincial standard.
Treasury Board President Deb Matthews could not be reached at press time.
What school boards say
* Ruth Tisdale, chair, Thames Valley District school board:
"When you look at some of the changes, the messaging is clear -you must close schools. Our No. 1 priority needs to be students. But the world doesn't operate in silos even if the government does."
A school's value to its community "will always be a factor, even if it's not at the forefront."
A board's main responsibility is to educate students, she said.
"My personal opinion is that there is excess space that we're operating that we shouldn't be. And I don't think that's responsible."
Excess space
LONDON DISTRICT CATHOLIC SCHOOL BOARD
* 2,500 empty elementary pupil spaces
* Secondary numbers not available
THAMES VALLEY DISTRICT SCHOOL BOARD
* 6,602 empty elementary pupil spaces
* 5,302 empty secondary student spaces
* Laura Elliott, education director, Thames Valley District school board:
"Our fundamental reason for being is student
learning and creating the best learning conditions for our students as they live in a global society. We need to be fiscally responsible to make sure that our schools are operating to offer the best programming for our students."
* Linda Staudt, education director, London District Catholic school board:
"We'll still be looking at the value of a school to the community. We'll just be looking at it in a different way." The board will be able to look at municipal partnerships before it even considers putting a school under review, she added. "I would call it a kinder, gentler version of the old rules and it allows for greater flexibility."
The London Free Press  Mon Jan 19 2015  KATE DUBINSKI
_______________________________________________