Schools to be "reviewed" in Rexdale very soon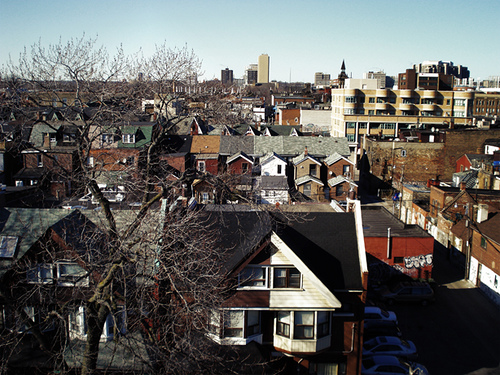 Parents report that Ward 2 Trustee Chris Glover pulled a motion to approve the Rexdale parents' proposal for an expanded, elected Pupil Accommodation Review Committee from the TDSB agenda at lthe April 13th Board meeting.
According to reports by parents, Trustee Glover had agreed to put the Rexdale parents' motion forward at the April 13th Board Meeting for debate and a vote.  Trustee Howard Kaplan is reported to have agreed to be seconder.
Rexdale parents had been pursuing trustees to make this a motion either at a committee or Board since their first appearance at a Planning and Priorities Committee meeting in February.
Glover is believed to have issued a last minute e-mail to the Rexdale parents iwhich stated he was withdrawing the motion because "there was nothing to be gained by proceeding with it as it  did not stand a chance of getting passed."
Sources suggest that parents replied with an urgent plea to the trustee to "do the right thing" and support their proposal.
In the meantime, report reliable sources, since staff has been laying the groundwork to strike a PARC committee in Rexdale, there are indications that the Review will get underway without further delay.
The parents said that they knew their proposal would in all probability be turned down if it were to be voted on.  Whether or not it had been accepted or turned down, the proposal was apparently to be an important tool to organize their school communities.
Sources stated the parent's intent is to prevent school closings in Ward 1 and secure  justice for the Queen's Plate Dr. families.
-with reports from Save Our Schools Toronto