Bolton & Chen re-elected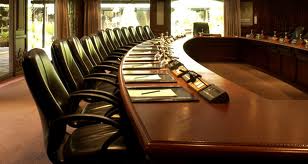 News from Monday's Board Organizational Meeting.
Chris Bolton, Trustee for Ward 10, was acclaimed by Trustees as the Chair of the Toronto District School Board during the annual Organizational Board meeting this evening. Shaun Chen, Trustee for Ward 21, was re-elected to the position of Vice Chair.
A former Toronto school board teacher and principal, Chris Bolton brings nearly 40 years of experience to the role of Chair. Both as the Trustee for Trinity-Spadina and as Board Chair, Bolton continues his commitment to transforming our schools into community hubs; promoting lifelong learning; and engaging parents, students, and community members.
Representing the constituents of Scarborough-Rouge River, Shaun Chen is a proud graduate of Scarborough public schools and is currently a PhD student at the Ontario Institute for Studies in Education, University of Toronto.  Chen has a passion for helping youth in need and ensuring they have the resources they need to reach their full potential.
For detailed results of tonight's [committee] elections, as well as the schedule and agendas for Board and Standing Committees, visit www.tdsb.on.ca/boardroom.
Quick Facts
• Chris Bolton has represented Ward 10, Trinity-Spadina, since 2003.
• Shaun Chen has represented Ward 21, Scarborough-Rouge River, since 2006.
• The next regular Board meeting is scheduled for Wednesday, December 12, 2012.
"The Board is facing serious fiscal challenges in the months ahead. As Chair, it is my hope that through steady leadership, we can make the difficult decisions that must be made, while never taking our eye off of what's important — our students."
– Chris Bolton, Chair, TDSB
December 5 (Wednesday) Planning and Priorities Committee 7pm
December 12 (Wednesday)  Regular Meeting  7pm  live streamed
Agenda documents can be viewed, just click:  tdsb.on.ca