Unions will fight legislation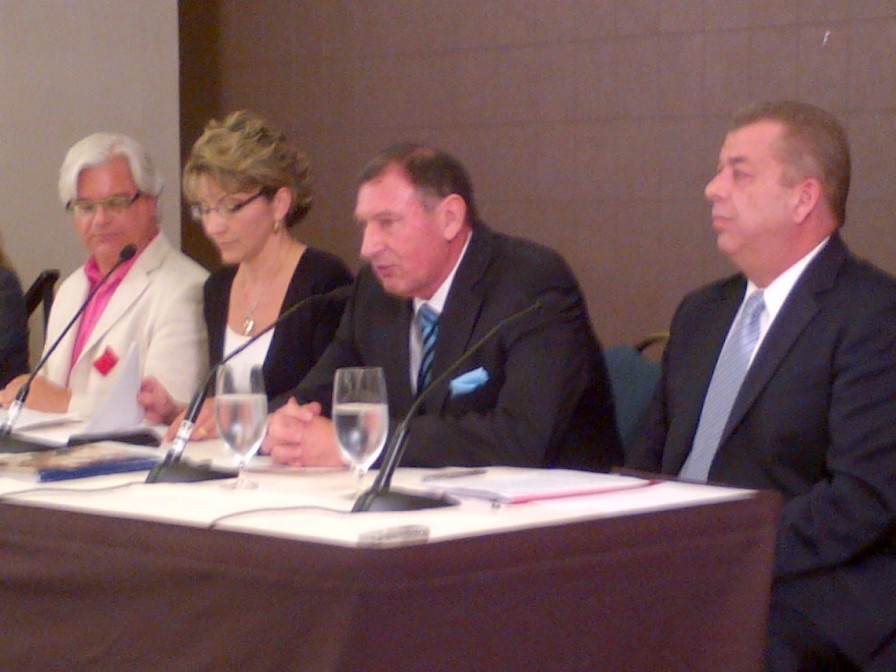 Ontario's public education unions, OSSTF, CUPE and ETFO will fight proposed legislation in the courts. In a joint press conference Thursday, August 23, 2012 in Toronto to Fred Hahn, President of CUPE Ontario, Sam Hammond, President of ETFO and Ken Coran, OSSTF President insisted that democracy and the rights for free collective bargaining.   The presidents, who noted that this is about "fundamental democratic charter rights", announced  Tuesday's noon rally at Queens Park.  The McGuinty Government has recalled the Provincial Legislature August 27 to introduce legislation concerning salaries and benefits for the provinces education workers.
"Removing $2 billion from the public education system in Ontario" was not the stated intention of the Liberals when they ran for re-election last fall, stated Hahn.
See video of the press conference.