Vancouver suspends school closures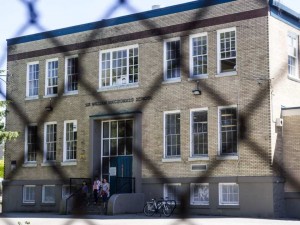 The Vancouver School Board is suspending the school-closure process indefinitely, after a number of staff took medical leaves, leaving the organization without the capacity to move forward.
The district's new superintendent, Steve Cardwell, made the recommendation to suspend the school-closure process at a board meeting Monday night. Cardwell, who was the district's superintendent for five years before retiring at the end of 2014, stepped in last week when Supt. Scott Robinson and secretary-treasurer Russell Horswill suddenly went on medical leave. Since then a number of other senior staff have also left on medical leave.
"The school-closure process has been very hard on our community and on the staff. Clearly, it has reached a point   more