COVID Kids learning aids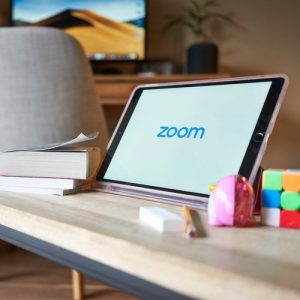 Most public libraries now offer online access to a wealth of resources: courses, streaming services, e-books and more…. and available from public-libraries right now which are signing up new users during COVID-19 to give you quick access.
Canada's largest city has the largest public-library system in the country – and, likewise, perhaps the best overall suite of resources accessible from home to cardholders. As of writing this, unfortunately, TPL could not accommodate new library-card registrations with its physical locations shut down.
E-book and audiobooks: As with many other library systems elsewhere in Ontario, in New Brunswick, Prince Edward Island, Alberta, Manitoba and British Columbia, TPL allows members to check out and read or listen to e-books and audiobooks through the Libby App available from the Apple App Store or Google Play. No need to own a special e-reader or download a separate app.
Libby provides access to content from OverDrive, a digital distributor that works with a network of 43,000 libraries and schools in 75 countries. For popular titles, of course, you will have to place a hold, just as you would for a physical book.
But TPL also delivers guaranteed immediate access to certain works through two collections for the suddenly stir-crazy. OverDrive's Always Available Audio has no waiting list and lets listeners hear, for example, classics such as Little Women or thrillers by David Baldacci.
The 7 Day Loan Collection, meanwhile, allows members to skip the queue to access some high-demand books – the caveat, as the name suggests, being that you have to finish it in a week and there is no option to renew. This collection includes all the James Patterson and Danielle Steele you could ever desire, as well as The Testaments by Margaret Atwood and the Trump administration insider exposé A Warning by Anonymous.
Video: Kanopy, also accessible through library systems in Ottawa, Winnipeg, Calgary and the Fraser Valley, is a popular streaming service for "thoughtful entertainment" (current curated sections include: Global Health Insights; World Cinema Spotlight: South Korea; and Pioneering Black Filmmakers). TPL cardholders usually get up to eight plays a month, but, in light of COVID-19, Kanopy is currently offering certain film and television content that does not count toward the limits, including unlimited access to Kanopy Kids (which includes Arthur and Sesame Street).
Other streaming services TPL offers free access to are Hoopla (four free plays of movies and TV shows a month) and Medici.tv (unlimited streaming of classical concerts, opera and ballet, including performances by the Montreal Symphony Orchestra and Toronto's Opera Atelier).
Information: If you're looking for up-to-date trusted information beyond The Globe and Mail, TPL lets cardholders read newspapers and magazines through Press Reader (The LA Times, the Postmedia papers), RBDigital Magazines (The New Yorker, The Economist) and Flipster Magazines (Maclean's, Chatelaine).
Calgarians not already holding library cards can sign up for memberships on the Calgary Public Library website so that they can immediately start accessing resources from home – many of which are the same as described in the section on TPL above.
Online learning: Mary Kapusta, director of communications at CPL, writes that "People are always shocked that they can access online learning resources like Lynda.com, Gale Courses, and Rosetta Stone [the language learning software] for free with their library card."
Lynda.com has more than 3,500 video tutorial courses on useful skills such as web design, software development and video editing, while Gale Courses are more interactive and instructor-led and fall under headings such as Accounting and Finance or Law and Legal.
CPL also provides access to a number of learning resources specifically for Albertan kids, who will find them especially useful while schools are closed. Brainfuse is an online tutoring service that is is "aligned with the Alberta curriculum for students in Grade 2 to Grade 12," while Solaro is an online resource that helps Alberta students from Grade 3 to 12 prepare for exams.
The Great Courses, available through Kanopy, delivers popular history lessons in broad strokes (Turning Points in Modern History, ranging from 1433 to 2004, in 24 episodes) or deep dives (The French Revolution, in 48 episodes). Other episodes teach "money management skills" or "how to draw," as well as more immediately applicable skills for the housebound such as yoga and cooking.
 globeandmail.com