Act now to save community pools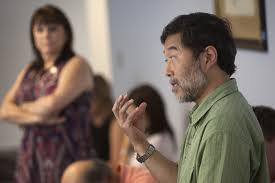 Toronto is looking at eliminating programming at 12 school-based community centres: Bloordale, Brown, Earl Beatty, Fairmount Park/Bowmore, Hillcrest, James S. Bell, John English, John G. Althouse, Keele, McNicoll, The Elms and Thistletown.  (the Star)
Clearly, if this passes, there is NO commitment from the City to relocate or accommodate cancelled programming.  One group of concerned parents (Earl Beatty, Fairmount Park/Bowmore, St. Brigids) have developed a plan to tell the City of Toronto to "LEAVE Earl Beatty COMMUNITY CENTRE ALONE".
Let City Hall know this budget cut is not acceptable.     Here's how:
*Sign the petition,    
*Come to the PLAY DAY at CITY HALL. This Friday, Dec. 9, Earl Beatty Community Centre is taking over  Nathan Phillips Square at 11 a.m. 
Wear your Earl Beatty shirt, bring your hockey stick, ballet shoes or yoga mat and join us as we take the fight to City Hall!
*Contact Mayor Rob Ford's office, 416-397-3673 or  mayor_ford@toronto.ca   *Contact city councillors:
*Tell your neighbours!
– exerpted from Nov 5 2011 letter from Earl Beatty Save our Community Centre committee