drop flyers; ensure new trustees!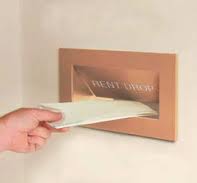 Contact the candidates for details about morning, after school and weekend literature drops.
Our future is now in the hands of Don Valley-East and Scarborough-Agincourt voters.
Profile:  Mary T. Hynes – Trustee for Ward 17″
"Our children deserve a school, a community and a city that values them, their families and the contributions they have made and can make when there are opportunities for all.
"I will work within the Toronto District School Board to continue and expand opportunities for the children and youth of our community and the rest of Toronto to have the tools necessary for intellectual, social, physical and moral growth."
About MARY
Mary is a resident of TDSB ward 17, Don Valley East. She is currently very active in the community: she is the chair of the Older Women's Network, an activist in educational and municipal politics, and she was a previous candidate provincially and federally. For over 30 years, Mary has been an educator working with students with special needs, elementary and secondary students, and – as a life-long learner herself – has a passion for continuing education.
No stranger to the issues, Mary has spoken out against cuts to student nutrition programs, pool closures, and school closures. She has been a huge advocate for children, youth, and their families. She believes that a community-involved school is a safe school and that with her extensive experience, together we can build a better education system.
As your candidate for School Board Trustee, Mary is committed to working full-time to not only represent your interests but engage you in the decision-making process by hosting regular community meetings and keeping you informed through newsletters and other various forms of communication.
>>>>>>>>>>>>>>>>>>>>>>>>>>>>>>>>>>>>>>>>>>>>>>>>>>>>>>>>>>>>>>>>>>>>>>>>>>>>>>>>>>>>>>>>>>>>>>>>>>>>>>>>>>>>>>>>>>>>>>>>>>>>>>>>>>>>>>>>>>>>>>>>>>>>>>>>>>>
YOU can make a difference in the Feb 27th by-elections for school trustees.
Join Mary Hynes in Ward 17 and Sam Sotiropoulos Ward 20