TO-Centre schools could close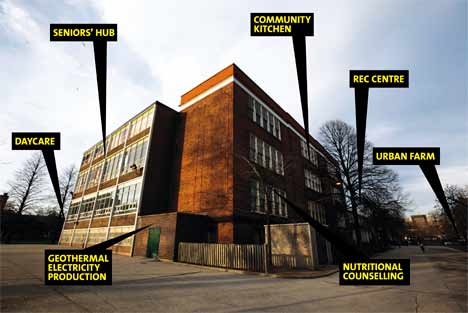 School closing review dates* have been posted by the school board  (tdsb.on.ca )   Mark your calendars, forward widely and sharpen your pencils: there are schools to save in one of the city's most vulnerable commiunities!
There are nine schools which are up for "review".  Together they serve the poorest neighbourhoods in downtown Toronto.
And each of the neighbourhoods they serve rely upon the school acting as a community hub for adult learners, pre-schoolers, after school programs and community organizing.
More info www.campaignforpubliceducation.ca or  sos[at]campaignforpubliceducation.ca
*Tuesday Mar. 22nd, 7pm  Sprucecourt P.S.,   70 Spuce St.
Tuesday, April 12th, 7pm Regent Park./ Duke of York Jr P.S.  20 Regent St.
Tuesday, May 17th, 7pm Lord Dufferin Jr. and Sr. Public School   350 Parliament St.
Tuesday, June 14th, 7pm Winchester Jr, P.S.  15 Prospect St.
The eight schools under review are:
Church St. JPS,
Jesse Ketchum Jr. and Sr. PS,
Lord Dufferin Jr. and Sr. PS,
Market Lane Jr. and Sr. PS,
Nelson Mandela Park Jr. and Sr. PS,
Regent Park/Duke of York JPS,
Rose Avenue JPS,
Sprucecourt JPS and Winchester Jr. and Sr. PS