candidate meetings.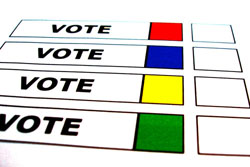 In advance of two school trustee by-elections Feb 27, 2012* Campaign for Public Education will be meeting with interested candidates December  7th & 14th.   Registered candidates should contact:
news (at) campaignforpubliceducation.ca to secure a time-slot during these 2 days.
* TDSB wards 17 (Don Valley East) & 20 (Scarborough-Agincourt).