Hudak's trial balloon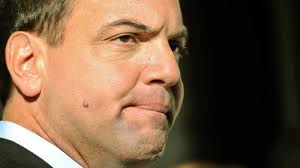 Ontario PC leader, Tim Hudak, last month floated a trial balloon on public education, his party's "white paper" entitled PREPARING STUDENTS FOR THE CHALLENGES OF THE TWENTY-FIRST CENTURY.   Here is the paper's conclusion.     
Please comment on it below.
It's time to move our schools to the next level, to give our children the skills they need to succeed in the twenty-first century. We believe that means setting higher standards for the basic skills of reading, writing and math, and providing the support to reach those standards. We believe that it means rounding out the curriculum to include an emphasis on the important life skills created by financial literacy, physical fitness and involvement in the arts.
We think teachers and principals ought to have more control over what happens in their schools and be willing to tailor their approach to the individual child.  There is no one template for education that is best for everyone.   We need to work with teachers and their unions to reach a definition of the teaching workday that reflects what teachers really do. Teachers work hard, but the definition of the job is out of sync with reality. Workplace disputes are adult matters. We can't use them to punish our children.
We need to be realistic about what Ontarians can afford. Education is vitally important, but we can't pay for it with borrowed funds. As Don Drummond recommended, that means increasing class sizes a bit, eliminating some non-teaching jobs and controlling the cost of full-day kindergarten while we see if it really works. Schools might only be bricks and mortar, but they are expensive bricks and mortar. We need to use them more effectively as better links to the community.  And we need to make sure our students are safe at school.
Above all, we must give more priority to students who are not succeeding in school. With Ontario's continued
high level of unemployment, it's easy to forget that we are actually facing a future where labour shortages will
be the norm. Not only will there not be enough workers, we are already seeing skills shortages where good jobs
go unfilled because no one has been trained to do them.
We are living in an era where we cannot afford to leave anyone behind.  A secondary school graduation
diploma must be the door to either employment or higher education. Anything less is a failure.
Ontario has great teachers and students eager to learn. Now, it's government's turn to do its job so that the rancour poisoning in our education system is replaced by rigor, rationality and higher achievement.
PATH 1  We need to raise our targets and our efforts on literacy and numeracy, so that all of our children have the twenty-first century skills they will need to succeed in work and life.  We propose a new target of 90 per cent for competency on reading, writing and math.
PATH 2  Focus our resources where they will do the most good.  According to the Education Quality and Accountability Office, there are 300 elementary schools in which more than half of students fail to meet test standards, and that has been the situation for years.  We will identify these schools and re-invest savings from elsewhere in the education system to improve their performance.
PATH 3  Review curriculum and teaching methods to boost literacy and numeracy skills in the applied stream.  To expose students to more career-oriented options, promote and expand the specialist high skills major program in secondary school to provide quality job training for those not intending to go on to post-secondary education.
PATH 4  Expand existing programs that begin trades training in the secondary schools, such as dual credits for college-level courses taken in secondary school.  This approach will tighten the important links between Ontario's colleges and its secondary schools.
PATH 4  The current government says it has woven financial literacy into every aspect of the curriculum. That makes it difficult to measure results, if any.  We will take the solid financial literacy work already done by groups like the Investment Funds Institute of Canada, the Jr. Economic Club of Canada, the Financial Planning Standards Council and Junior Achievement Canada and introduce it in a structured way into our schools beginning at the earliest levels so that all of our children will develop the critical life skill of managing their money.  Understanding money is also a foundation for the entrepreneurship Ontario needs to succeed economically.
PATH 5  Our schools need to produce well-rounded students, ready to deal with life.  Schools need to do their part to combat childhood obesity and to prepare our children for the financial responsibilities that adulthood brings. Implement a strong curriculum in arts, physical education and financial literacy that will help students develop vital life skills.
PATH 6  Science education is vital to Ontario's economic future and it opens the door to well-paid careers.  Science needs to be part of the basics.  Stress the value of science education to students and measure our success with standardized testing of science in Grade 8.
PATH 7  The bureaucratic culture of our education system won't change without transferring power to our schools. We should eliminate school superintendent positions that duplicate the work of principals and pass the power and responsibility to principals, who would report to directors of education and be accountable for managing most aspects of their school's operations.
PATH 8  Allow principals and teachers, working as a team, more control over a range of in-school decisions including teaching methods, tailoring programs to meet the needs of their schools and making particular classes slightly larger or smaller.
PATH 9  Our schools must offer the usual range of extracurricular activities.  Give school boards and principals the flexibility to recognize and reward teachers for before- and-after school involvement, such as through less supervisory time and relief from other duties.  We will prevent unions from punishing teachers who want to help children.  Principals should work with parent councils to find community volunteers for clubs and sports if a teacher is not available.
PATH 10  Work with unions, principals, College of Teachers and school boards to adopt a definition of the academic work day that reflects what teachers already do, not the bare minimum defined in the contract.  At a minimum, it must include timely and full report cards, meeting with parents and after-school help for those who need it.
PATH 11  Phase out 10,000 non-teaching positions to save $600 million, as recommended by the Drummond Commission.  This will mean reducing Ontario's 82,000 non-teaching positions by 11.8 per cent.  With an emphasis on students who need help the most like those with learning disabilities or special education needs, school boards should examine the role of people who work with these children carefully before proceeding with this Drummond recommendation.
PATH 12  There are two class size issues.  One is the average class size across a whole school board. We should increase class sizes modestly to save $460 million, as recommended by the Drummond Commission.  We should also give principals the scope to vary class sizes in their individual schools, as long as the board remains within provincial averages.
PATH 13  Delay expansion of full-day kindergarten until the budget is balanced.  Conduct a thorough review of the benefits achieved by the program so far before proceeding with a full rollout.
PATH 14  Alter full-day kindergarten staffing to redirect at least $200 million to other pressing needs like helping children with learning disabilities, who are falling behind grade level in reading, writing and math and who fail to graduate from secondary school, as well as contributing to eliminate the yearly deficit. Creatively expand the use of school buildings outside regular school hours.  Make them community learning hubs that benefit the entire community, not just the students enrolled there.
PATH 15  Help sustain our rural schools by having more than one school board share a building where required. Use twenty-first century technology in secondary schools to knock down artificial barriers so that children in rural schools have access to all the same courses that those in the city do.
PATH 16  Children in high growth suburbs deserve the same access to schools as children everywhere else.  Build schools in new subdivisions sooner, and work with other levels of government and community organizations to make them more than just a school.
PATH 17  Start a student safety protocol that begins with a comprehensive bill to deal with every aspect of the bullying problem.
…………….fin…………….