IT'S NOT FAIR! – Social Planning Toronto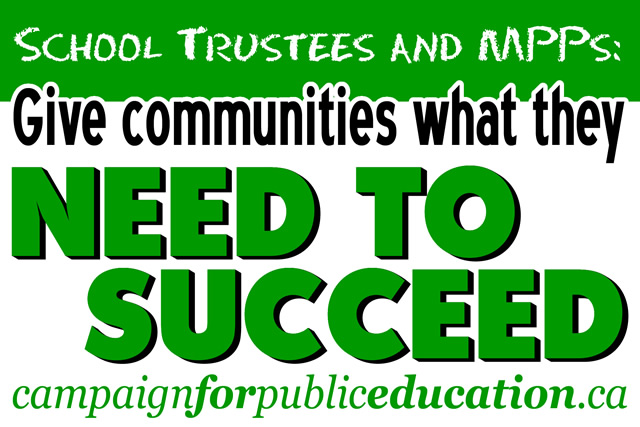 The Ontario government provides funding for school boards across Ontario to offer programs and support for students from low-income families – the "Learning Opportunities Grant" – but Boards of Education re-direct much of this funding to other underfunded priorities.
At the Toronto District School Board, up to $90 million a year is redirected away from programs that directly benefit students in need.
Social Planning Toronto has launched the "Triple Threat to Equity" campaign to highlight this concern and encourage TDSB Trustees and the Ontario government to make sure that the resources intended for students in need actually get to those students.
To find out more, and to send a message directly to your Trustee and MPP, go to togethertoronto.ca/campaigns/education, or contact squeiser@socialplanningtoronto.org.