Libs "manufacturing crisis to win 2 by-elections"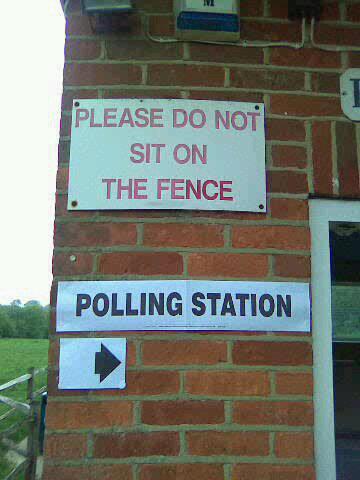 Three education unions say they will fight the Ontario Liberals' proposed bill to impose a new contract on teachers if it passes.
"If this bill is passed we'll challenge this proposed legislation all the way to the Supreme Court," said Fred Hahn, president of the Canadian Union of Public Employees in Ontario, which represents 55,000 school support workers, including school secretaries and custodians.
The minority Liberals will on Monday introduce legislation to impose their proposed contract on teachers after recalling the legislature two weeks early. School boards have until Aug. 31 to reach deals with unions.
The legislation would prevent a rollover of teachers' current contract, which includes pay hikes. The Liberals insist the measure is needed to protect all-day kindergarten and small class sizes, as well as to help tame a $15-billion deficit.
CUPE, the Elementary Teachers' Federation of Ontario (ETFO) and the Ontario Secondary School Teachers' Federation (OSSTF) said Thursday the minority Liberals are manufacturing a crisis to win two upcoming byelections in Kitchener-Waterloo and Vaughan that would give them a chance at a majority.
"The government has manufactured the crisis to justify its own actions," said Sam Hammond, president of ETFO, which represents 76,000 teachers and educators.
The three unions have planned a rally at Queen's Park on Tuesday, the day after the Liberals introduce their controversial bill.
They have reviewed the draft legislation and say they're "deeply troubled" by it and believe it's unnecessary.
Hammond said the school year doesn't need saving. He said "this school year will begin as all school years have" and despite these assurances education minister Laurel Broten insists on "misleading parents."
The legislation seeks to put the actions of this government beyond the review of the Ontario Labour Relations Board and the courts, he added.
"We believe this legislation is unprincipled and undemocratic, and we ask the [education] minister and the premier, 'What country are you living in?'" Hammond said.
The province has come to agreements with the Ontario English Catholic Teachers' Association (OECTA) and its francophone teachers. On Wednesday, the York District Catholic School Board said it would sign on to the Liberals' plan.
Ken Coran, president of OSSTF, said, "At this time only two of 76 school boards have endorsed the MOU [memorandum of understanding]."
On Wednesday, Progressive Conservative Leader Tim Hudak signalled that he's prepared to support the proposed Liberal legislation that would freeze teachers' wages for two years and stop their ability to bank sick days. It also means teachers will take a 1.5-per-cent pay cut in the form of three unpaid professional development days.
The Liberals need the help of at least one of the opposition parties on the proposed bill, which would also ban lockouts and strikes.
08/23/2012  | Showwei Chu and Shawne McKeown,    citynews.ca