Neethan Shan elected Trustee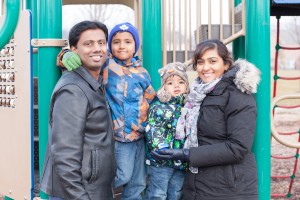 Neethan Shan swept to victory Monday night, January 25th, when 55% of voters in Scarborough Rouge River supported him as a new TDSB trustee in a ward 21 by-election.  Neethan Shan, the CPE-endorsed candidate will be an impressive addition to the school board and to public education in this city.
See the final results here  The runner up candidate, Jack Wang who ran on an anti Health curriculum platform received just over 15% of votes cast.
"My commitment and drive to serve our community has only strengthened over the years. As a former Trustee and as a father of two young children, my personal experience has deepened my understanding of the importance of leadership in our schools. Our work as a community is ongoing and this by-election is an opportunity for us to continue that good work and make a difference in Scarborough." – Neethan Shan
Shan is a local resident with over 20 years of community development and educational work in Malvern and Scarborough Rouge River as a youth worker, teacher, professor, manager of youth programs and media producer

Previous experience as an elected Public School Trustee

Recipient of the Toronto Community Foundation Vital People Award and the Race Relations Award from Urban Alliance for Race Relations