What's up at TDSB board?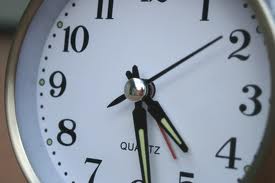 Another board meeting took place August 17th.    This has been a busy summer for trustees.  Check  HERE for upcoming meetings of the Toronto District School Board.
For minutes click here
TDSB's summer BOARD MEETINGs  have no minutes posted as of August 18th.  Other summer meetings were held on:   June 27, 2011  -to handle "fall staffing matters"
July 6th with the following agenda:
–       Summary of Decisions, Regular Meeting June 22, 2011
–       Enrolment in French Immersion/Extended French Programs 2011-13
–       Question and Answer Follow-up to Africentric Schools Symposium
–       Development of a Community Consultation Policy & Procedure #3
July 18th:  Special Operations & Facilitites Mgmt Mtg  Monday, July 18, 12 noon,  Committee members:   Wong, Chen, Glover, Gough, Hastings & Student Trustees Zane Schwartz &Jenny Williams
Agenda included: 
       *  Contract Awards
       *  Northern Secondary School Field Funding  (

Recommendation: that the Board authorize the Director to negotiate an agreement with the North Toronto Soccer Club to provide $270,000 funding to support the Northern Secondary School field replacement and upgrade, in exchange for long term use of the field.
– Use of field 3 evenings a week (3 hours) and 3 all day Saturday / 3 all day Sunday a year for 12 years.
– Cost of project (track and artificial turf field) $1.3 million (2009) 
($255,805 from fundraising committee; $630,000 City Council Section 37; $130,000 TDSB; $270,000 NTSC.
      Observers have noted that the public school board has been dealing with political and social questions that go well beyond what one school is doing. 
Of major concern is that the proposal was considered at a meeting of this public body after the end of the regular meeting and school schedule, is not listed on the public calendar and, was not posted on the TDSB's own site (meaning that the elected school Trustees were given notice of one meeting  only 24 hours in advance).
Comments?