Dismal record of education funding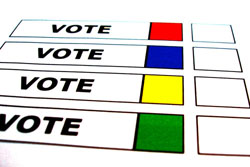 The looming Ontario election means that, once again, education will be a key topic of debate. The new issue of Our Schools/Our Selves focuses on a number of key issues that education workers, parents, students and public education advocates are confronting in schools and communities, and offers on-the-ground commentary and analysis of what needs to be done for us to get this right.
In Our Schools economists Hugh Mackenzie and Trish Hennessy put the current funding formula into the context of 20 years of Conservative and Liberal governments to better understand the financial inadequacies of their approach, and the fallout from it.