ESSENTIAL UPGRADE FOR EDUCATION IN TORONTO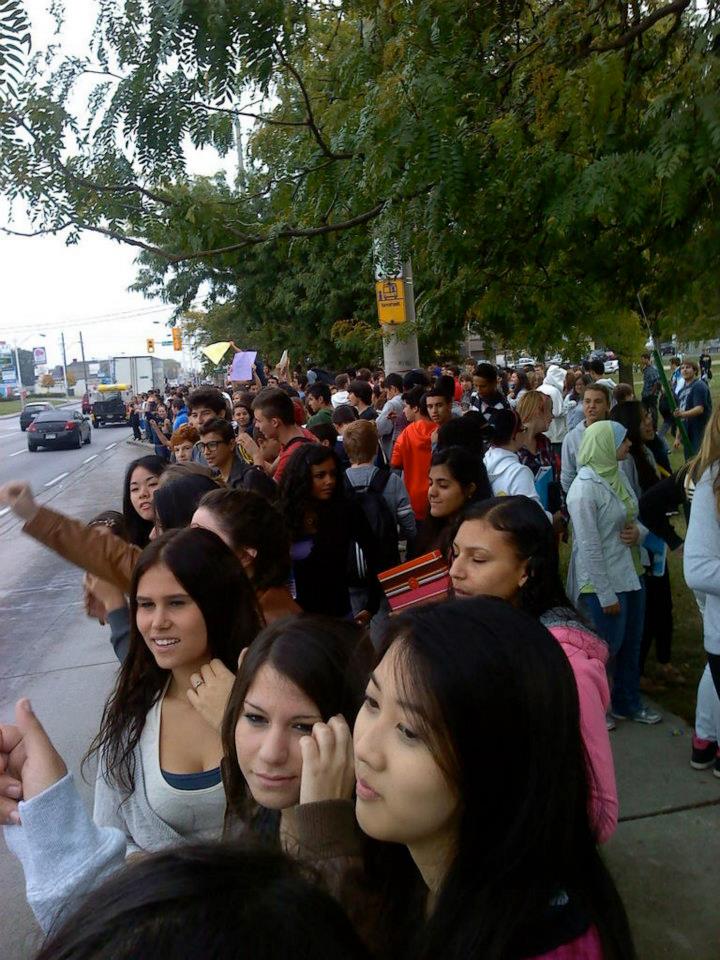 GIVE ALL OUR STUDENTS WHAT THEY NEED TO SUCCEED
Following the 1998 amalgamation of school boards, Trustees lost the ability to determine local needs and to tax in order to fund them. Prior to that year Toronto's seven school boards did NOT have constant year over year financial crises.
However, when the province took over complete control of funding, the serious and serial problems began.  Right now, Ontario spends the lowest rate in Canada[1] on education and claims the province is not able to do anything about underfunding because "the deficit must be paid down first".
A number of economists have observed that Ontario has a revenue problem, not a deficit problem.
A major infusion of public funding is urgently needed.  It could be secured by bringing revenues back up to the pre-2009 tax rate.  This would begin to restore a level of fairness to Ontario's taxation system.  Then, to protect, renew, restore, and to give all students what they need to succeed, Toronto's public education system will require:
NEIGHBOURHOOD SCHOOLS:  
Ensuring that all local neighbourhoods have well-maintained schools, the hubs of their communities, providing programmes and services for all -from young children through to adults and seniors- and valuing parent and community involvement and input.
EQUITY:
Providing equity and access to education
[2] from early childhood through adult re-training and education, including affordable seniors' program.
RENEWED ROLE FOR TRUSTEES:
Restoring the role of democratically elected trustees as representatives, advocates and spokespersons for the community as a whole, and responsible for transparent policy, human resources, bargaining and budget decisions of the Toronto Board.
FULL DAY KINDERGARTEN:
Extending full day kindergarten to all schools so that there is full day (including before and after school care), year round "seamless" all day play-based learning for Junior and Senior Kindergarten students.
SMALL-SCALE DELIVERY:  
Ensuring there is support for small schools, small classes and small adult/student ratios in all classes, as has been supported by current research
[3].
    SPECIAL EDUCATION:  Guaranteeing that there is sufficient staffing and resources to meet the needs of all special needs students and their families.
"WHOLE CHILD" LEARNING MODEL:
Ensure teaching of the "whole child" and student by replacing  standardized testing with skills such as critical thinking
[4] leading to "lifelong-learning".
ADULT EDUCATION: 
Providing a fully funded and robust adult education system that includes credit secondary school courses plus non-credit courses including English as a Second Language, LINC, Literacy and Basic Skills, Native Languages, Citizenship, Parenting and Family Literacy programs, affordable & accessible seniors' and General Interest programs.
 CURRICULUM:
Restoring and renewing a well-rounded curriculum that includes the arts, trades, physical/health education, libraries, nutrition education, science and the environment, taught by trained / certified staff.
BUILDINGS:
Restoring school buildings by providing adequate staffing and capital repairs so that all schools will be safe, clean, and well-maintained.
OUR CONCLUSION    Each of these ten requirements are essential for the protection of Toronto's publicly-financed school system; a system which functions as an education model, not a business model, rejects privatization in any form and gives each student what they need to succeed.
---