anti-black racism in schools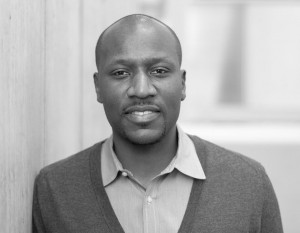 For Black students to succeed, the entire school system may have to be brought to a grinding halt and redesigned from the bottom up
BY NEIL PRICE
Over the past six months, I've been working on a research project focused on improving literacy in the Kingston-Galloway-Orton Park (KGO) community of Scarborough.
It's a community that media would have us believe is a hopeless, impoverished gangland. But the people who live and work here know better.
For the past five years, grassroots organizations like The Reading Partnership and KGO Adult Literacy Program have been working to address learning gaps created by underachieving schools where students' literacy and numeracy test scores are consistently below the provincial average.
At a May 11 Spotlight On Literacy event in KGO, parents' anger was palpable.
They shared stories of students struggling to demonstrate basic skills and falling behind. And they spoke about overwhelmed teachers who are seemingly afraid of their children. Yet each year they come together to discuss how improving literacy might help turn things around. The troubling absence of Black males from community learning programs was a common concern at the gathering.
Phylicia Davis, a long-time literacy worker in the neighbourhood, says, "The forum is not only about connecting parents, caregivers, children, youth and adult learners with resources, it's a call to action in co-creating solutions."
"The lack of Black educators, curriculum that is not culturally and historically relevant and the way that Black males are treated have all contributed to the lack of enthusiasm for educational attainment," says Davis.
And it's not just affecting K-12 schooling.
As someone who's taught in the college sector for more than a decade, I can attest to the experiences of too many Black students who, after somehow making it to the post-secondary level, find themselves ill-equipped to do well.
I've observed how racial disparities play out in education, how they strangle confidence and motivation.
My Black students consistently look to me and my other Black colleagues for support and guidance as they navigate barriers. We do the best we can even though we know it isn't enough. The damage has been done. We can only watch as they drift out the door. I admit feeling an ugly complicity in it all.
But there's a storm coming.
If you listen carefully, you'll hear it. It's gathering force in the minds and hearts of Black students and their parents in homes, communities, schools and on post-secondary campuses across the province. There's a collective determination, propelled by unalloyed rage, to end anti-Black racism in our school system. And it's been a long time coming.
Black students have endured racism in our schools for longer than anyone can remember. Its disastrous impact has been well-documented: massive dropout and alarming school suspension rates, poor academic standing and low success rates at the post-secondary level. It's a shameful legacy of systemic discrimination and wilful neglect.
The weather vane is spinning.
Last week, Charline Grant, the parent who became the target of former York Region school board trustee Nancy Elgie's n-word slur, won an apology from the board as part of a human rights complaint documenting unfair treatment of her son. Grant's case has led to a renewed activism among Black parents that has not been seen since the fight for Africentric schools in the early 2000s.
As part of her settlement, the York Region board has agreed to set up a Human Rights Office to collect equity-related data, establish committees to address issues of anti-Black racism and Islamophobia, and roll out anti-racism training for staff.
On May 1, Black Lives Matter-Toronto (BLM-TO) organized a walkout of Black teachers, prompting Toronto District School Board (TDSB) director John Malloy to publicly commit to mandatory anti-racism training for all board employees. While it's not possible to determine the actual number of teachers who took part in the protest, the TDSB has been put on notice.
Of course, we have been here before.
The province and its school boards have feigned interest in doing something about anti-Black racism whenever they've come under increased scrutiny.
For example, in the wake of the hand-wringing that followed the 1992 Yonge Street "riot," premier Bob Rae tapped former NDP leader and human rights activist Stephen Lewis to report on the status of Black youth, including their experiences in school.
While Lewis's report is better known for calling out anti-Black racism in policing, it also lamented what little progress has been made in addressing racism in schools, which he described as "shocking."
That was 25 years ago.
Similarly, in 2008, premier Dalton McGuinty commissioned Roy McMurtry and Alvin Curling to deliver the Review Of The Roots Of Youth Violence report, which also cited racism in schools as central to dismal social outcomes for Black youth.
McMurtry and Curling zeroed in on the problem of Eurocentric curriculum "and continuing failure of the mainstream curriculum to acknowledge the many historically significant contributions of racialized people."
That was just under 10 years ago.
The reports reveal an instructive pattern, but Black people have never needed them to inform us of what we already know.
We knew about the school-to-prison pipeline before the term was coined. We knew our kids were disproportionately being funnelled into special education and behavioural programs before studies confirmed it. We knew young Black males were the primary targets of safe school policies that made them pariahs in the classroom.
And we knew that, while white students received the official school curriculum, our kids learned the hidden one that taught them they didn't belong.
A recent York University report details how Black students continue to be streamed into courses that limit their academic options and potential. Another recent study conducted by the Ontario Institute for Studies in Education (OISE) found that Black students are also being shut out of arts-based schools across the GTA.
So what will the winds of change blow in this time? How will this particular confluence of Black activism differ from earlier ones?
We will see Black educators called upon to engage in more radical forms of advocacy on behalf of Black students. They will do so, of course, at great risk to their careers. But as others have pointed out, Black life in the face of white supremacy is inherently risky.
The Charline Grants of the world will continue to rally Black parents. They will hold schools to account while seeking deeper levels of involvement on parent councils and school boards. Parents know better than anyone else that the stakes couldn't be any higher.
And what about Black students themselves? Don't be surprised if they outright refuse to accept the second-rate education they've been handed for decades. The entire school system may have to be brought to a grinding halt and redesigned from the bottom up.
Neil Price is a doctoral student at OISE and author of the Community Assessment of Police Practices (CAPP) report on carding.
news@nowtoronto.com | @nowtoronto  May 25, 2017