Could your kids afford this?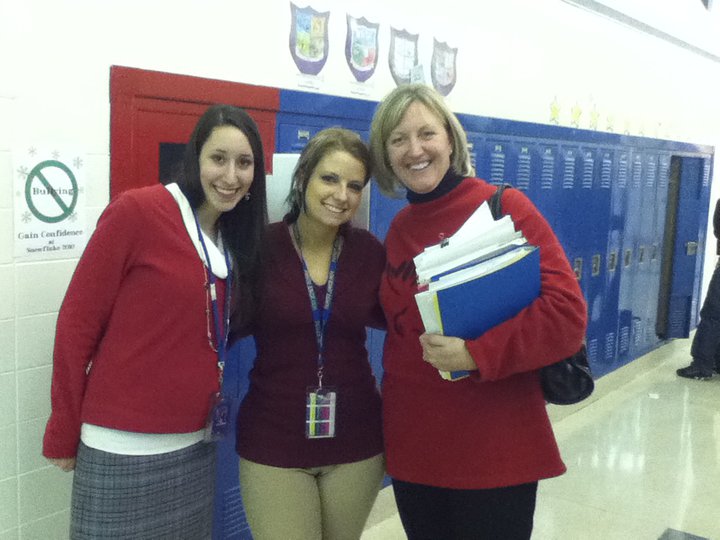 Students overcome government-teachers dispute to publish school paper themselves
The ongoing dispute between teachers and the Ontario government meant they lost their staff supervisor, their funding, and were blocked from meeting in the school's classrooms, but a group of students at North Toronto Collegiate managed to beat the odds to publish the January edition of their school newspaper.
Thirty teenagers pulled together to raise $1,466, produce 32 pages of content and publish the first edition of Proxy – a stand-in for the high school's popular student newspaper, Graffiti. It will come out Jan. 30.
Even though they are no longer in a legal strike position, many teachers remain angry with the provincial government for imposing the terms of their contracts through legislation, and the majority have refused to perform voluntary services.
Students have been hit hard by the loss, and are longing for the return of sports teams, debate teams, students councils and the other activities many consider the most important part of the school day.
In December, when their staff supervisor informed them he could longer lead the school newspaper, the 30 students who made up North Toronto Collegiate's newspaper editorial board held a meeting to vote on what to do. One of the paper's two editors-in-chief, 17-year-old Sabina Wex, suggested that the students forge ahead on their own.
"Everyone closed our eyes for the vote, and when we opened them every single hand in the room was raised," she said.
The biggest hurdle was raising enough money to pay a printer to publish 2,000 copies of the newspaper.
"At certain points it looked like we weren't going to pull it off," said Jack Denton, 15, another member of the editorial board.
His friends and family made small donations of $10 and $20, but when – out of the blue – a girl in his Grade 10 English class offered him $30 to keep the paper going, he started to feel optimistic. Jack raised $170, and by mid-January the team had a little more than the $1,400 they needed to publish.
It was an unusual set of circumstances – a highly motivated editorial board, access to an affluent community for fundraising, and a minimum of liability or supervisory issues, such as would arise with a sports team, for example – that enabled the newspaper to persevere while other clubs have been halted.
"People understand that the newspaper is big, but there is some resentment from other clubs," said Jack, who is also the captain of the school's debate team.
The coming issue of Proxy will feature stories on student drinking, guns in schools, teams sports and androgynous fashion. Ms. Wex said that working independently gave students more freedom to be candid in their writing. (The editorial board is contemplating posting a "Suck it!" message to their Facebook page to all the naysayers who doubted they could publish.)
The independence also gave students a stronger sense of ownership of the paper, and Ms. Wex feels the quality of their work improved over previous issues.
"I think they felt held to a higher standard," she said. "People realized this wasn't just about the school any more."