Feb 27 vote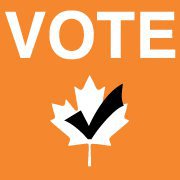 With a February 27th by-election campaign in its sights a city-wide assembly of public education groups reports that it is "overwhelmed" to see that a total of 30 candidates have registered to run for the position of school trustee in the two adjacent public school board wards of Scarborough-Agincourt  and Don Valley East.
Campaign for Public Education spokesperson, Stephen Seaborn from the Mayworks Artists in the Schools program, said Wednesday that the coalition is "decidedly impressed and reassured with this incredible commitment to this city's public education system.".
Following discussions with interested candidates and extensive election analysis CPE today announced the results of deliberations held with it's broader membership of affiliated organizations.
"With so many registered candidates in these neighbouring wards" today's CPE release states that it's decision on candidate endorsements "was not an easy one".
Observers believe that at least one of the many candidates in each ward seems to be professing "a very different vision for the future of public education" to that of the coalition (see CPE's previous election platform) .
Obviously the stakes are high for a recently divided school board where one or two of the 22 votes can make a significant impact on decisions for North America's 5th largest school board with a budget larger that the annual operating budget of more than a number of Canada's provinces and territories.
Said the CPE in Wednesday's statement, "Given the rash of school closures and the contentious issue of specialized schools, the outcome is pretty important to parents, children and adult learners in this city."
Seaborn explained that, "these are the key factors which have led us to conclude that at this time, the candidates, Mary Hynes (TDSB Ward 17) and Sam Sotiropoulos (TDSB Ward 20) have the depth of experience, the school and community base, the electoral numbers in past elections and the capacity to win this vote."
"Affiliated CPE groups", he claimed, "are full of enthusiasm not only for these two candidates but for their energetic commitment to public board which could easily rehabilitate the current state of school-based and life-long learning happening within Toronto's publicly-funded schools".