No more school fees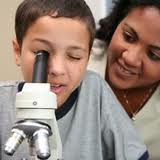 from the "CPE Vault"      25.03.11 Toronto
Ontario schools will not be able to charge for textbooks, workbooks, musical instruments, science labs or any "flat fee for any course" under new student fee guidelines released Friday by the education ministry.
Fees for guest speakers, visiting teachers or anything else that is a "mandatory element" are also not allowed, the guidelines state.   As well, parents should be consulted on high school student fees, and receive an itemized list of how the money will be spent.
"Part of our plan is that boards will be very open and transparent and public about what the fees are, what they are being charged for, and we're also very clear what about qualifies for fees and what doesn't," said Education Minister Leona Dombrowsky in a telephone interview.
"That's going to be out there in the school community, so that when their children come home and say 'I have a lab fee,' parents are able to react and say 'actually, you should not have a lab fee.' "
The long-awaited provincial guidelines on student fees come on the heels of a survey by People for Education that found most schools charge students some kind of fee for all kinds of different courses — including ones that are mandatory for graduation.
The Education Act forbids any charges to students for mandatory curriculum materials; however, schools report bringing in anywhere from under $1,000 to more than $90,000 a year in charges for art supplies, French workbooks, gym classes, science labs and even English classes.
Those fees are on top of yearly student activity fees, which can be higher than $100 a year and usually cover the cost of an agenda, student activity card and agenda, among other items.
Some schools tell students they must pay these fees in order to receive class timetables, such at the Toronto Catholic board's Chaminade College School, which sent a letter to parents saying that if the $110 fee for next fall wasn't received by Feb. 25 that "no course option sheet will be collected."
Dombrowsky told reporters on Thursday that the new guidelines will require boards to "deal with" schools that charge unauthorized fees.
"It bothers me that fees would be charged to students for programs that are a requirement in order for them to graduate," she said, adding that she wants parents to become familiar with the guidelines and notify the ministry is they find any fees that are "inappropriate and inconsistent" with them.
Annie Kidder of People for Education had said she wants the province to make it clear what's allowed, and what's not, because there are so many loopholes as is.
But, in the end, they are guidelines, she said, and there's no way schools can do without all the money such fees bring in.
She also noted that things like extracurricular sports — which are costing students as much as $1,800 a year, in one extreme case — help students feel involved and engaged in school. That's threatened if the can't afford the high fees and opt out of participating.
Even though schools will often help financially strapped students, some students are to ashamed to ask for help, said Kidder.
The Ontario Student Trustees' Association had told the province during consultations that "it is extremely important that no student be forced to pay for only high quality materials because no basic materials are available to them."
It also said that students should not bear the cost of the pricey International Baccalaureate program — a prestigious, rigorous curriculum — because it excludes needy teens, and also that things like uniforms and gym clothes be covered because they are mandatory.
Both the student group and People for Education are also concerned about the growing inequities among schools on school-generated funds — which include student and athletic fees, fundraising and cafeteria revenues — with schools in more affluent areas bringing in more than those in needier areas.
A recent Toronto Star series on school-generated funds — which include student and athletic fees — found huge discrepancies with six secondary schools in Greater Toronto bringing in more than $1 million a year.
Toronto's public school board passed a rule last fall saying that all high schools must issue receipts to parents for student activity fees, and provide details of how the money will be spent.
On Friday, the province also released draft guidelines on fundraising in schools, which will now go out for public input.
The Star's series showed that in many GTA school boards, some elementary schools had the capacity to raise hundreds of thousands in school generated funds, amounts which were two and three times per student what schools in needier areas collected. The money was often the result of more field trips and extracurricular programming or fundraising by parent councils.
Trustee John Del Grande of the Toronto Catholic board says he'd like his board to create its own, enforceable rules, above and beyond provincial guidelines.
In anticipation of the new guidelines, the Halton public school board initiated a new policy at the start of the year that says high schools can no longer charge fees for standard registration or programming or for basic course materials.
thestar.com  Students should not pay for workbooks, supplies under new Ontario guidelines  March 25, 2011  KRISTIN RUSHOWY & PATTY WINSA