Teachers ponder 1 day strike – cbc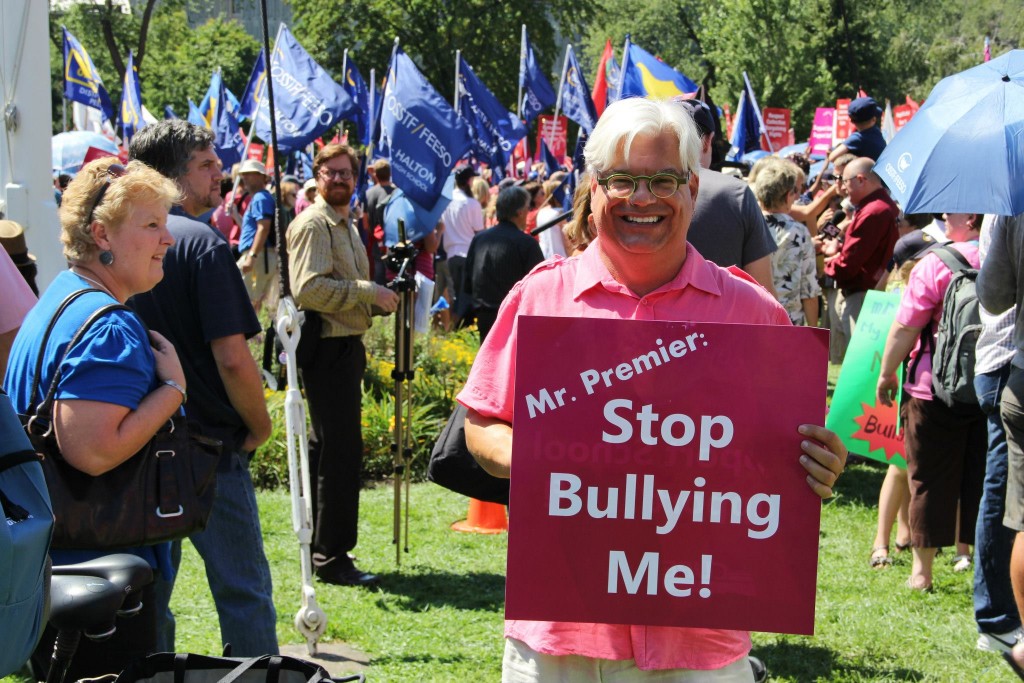 The passage Tuesday of anti-strike legislation in Ontario has some teachers considering cutting back on their extra-curricular work and donning black armbands in protest.
The Liberal government's Bill 115 will force new contracts on the majority of teachers and education workers in the province in an effort to help eliminate Ontario's $15-billion deficit.
The legislation includes imposing unpaid days off and teachers would receive only half the number of sick days, at 10 per year.
The Liberals brought back the legislature early to get it passed before Sept. 1, saying the province could not afford the rollover of old contracts.
But since the proposed legislation is retroactive to that date, it would claw back any pay hikes or benefits once it becomes law.
Teachers make own call
Teachers' unions are not in a legal position to adopt a work-to-rule campaign, but the president of the Ontario Secondary School Teachers' Federation, Ken Coran, said individual teachers have decided to express their frustration on Wednesday.
"A number of our members have made the individual decision not to participate in extra-curriculars … just to indicate the level of discontent," said Coran.
Peter Giuliani, president of the Ottawa-Carleton Elementary Teacher's Federation, said some teachers are considering their options, such as whether or not they want to continue running a student club or organize fundraising events.
Teachers could also decide to wear a black armband to protest the legislation, which the Canadian Civil Liberties Association has also called "unconstitutional" and "undemocratic."
"We tell our members, 'You make a personal decision about what it is you want to do on a daily basis, you meet your professional obligations … everything else, it's a personal choice,'" said Giuliani.
English Catholic and francophone teachers have already agreed to the new proposed deal.
The minority Liberals and the Progressive Conservatives supported passing the anti-strike bill.
Ontario's New Democrats oppose the bill.
– CBC.ca