Tell your MPP "Don't strip democratic rights!"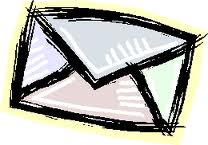 On September 10th, the government is determined to pass Bill 115, legislation that will take away the right of Ontario's public school teachers and education workers to bargain their wages and working conditions. This right, the right to bargain collectively, has been upheld as a fundamental right under the Canadian Charter of Rights and Freedoms.
The government legislation will cut salaries, reduce the number of sick days, and take away accumulated sick leave. The bill also allows the government to extend these agreements by one year.
Right now the bill only affects people working in education. But the Premier has made it clear that the government will be coming after other public sectors workers next – firefighters, police, and Ontario government employees.
Learn more here.  Then tell your MPP that you oppose this legislation, that you support the right of workers to bargain collectively as the law allows.
Click here to send an email to your MPP. Select your electoral district here , insert in on the form and use the model letter provided, or edit it into your own message.