How to ANSWER the Hall TDSB Governance ?s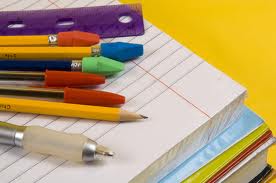 Here are the initial questions asked online and in community meetings and a sample of answers we have gathered in talking to those wishing to rebuild public education in Toronto. The Hall panel is indicating that some of the questions may be modified for the upcoming consultation.
Submit online to the commission (http://consultationsontdsb.ca/consultations-on-tdsb ) since all questions can be answered online (only 3 are considered in the community meetings). 
How can the TDSB build a positive climate marked by mutual respect and trust between and among trustees and staff?
There were definitely some conflicts last year but those involved have now moved on
Respect our democratic elections and let the new trustees on the board have time to know their jobs and work things out.
Objective personnel need to be put in place to maintain trust and foster respect:  An Ombudsperson to deal with concerns from any member of the TDSB community and an Integrity Commissioner – like at the City of Toronto – who can deal with any internal issues that arise.
Adequately staff the Human Rights department
Ensure senior staff and Principals are trained in democratic processes so that when running meetings there is equity of access to participation
Ensure senior staff and Principals are provided in-depth training in community outreach and development
Generally speaking over the years trustees and staff have done remarkably well given the constant turnover of directors and the shot gun nature of the creation of the board;
CPE has been following TDSB issues and politics for many years and while the Trustees have had some major debates, and there has been some disagreement between the trustees and staff from time to time, that is to be expected in any organization
Respect comes in part from being treated with respect by others; the Ministry of Education has shown little or no respect for the role of trustee since it was changed years ago;
It is time for the Ministry of Education to show respect to the trustees and the importance of local democracy to Torontonians – which is no different than the importance and role of local democracy in any other place in Ontario – and maybe then the staff will follow the lead of the Ministry of Education
The senior TDSB staff need to show respect to the Trustees by providing them with information in a timely manner when it's asked for;
Locally elected trustees are part of the team that makes education
TDSB senior staff need to create an atmosphere of trust in the board between themselves and all other parts of the board – newspaper articles like the one about principals being spied on through hidden cameras only serve to heighten tensions everywhere; senior staff need to show trust in their subordinates and treat them with respect and trust; as they learn to do that they will also learn to treat the trustees similarly
Developing trust among staff will happen when front line board workers are treated with greater trust and respect;
Many currently feel they are treated with mistrust; like they are trying to 'milk the system'
When an employee goes on leave, takes a religious holy day, or is ill, senior staff often questions the employee as if they're all petty thieves looking to steel from the board
Reading about hidden cameras as a way to find out what a staff person is doing just does nothing to engender any trust;
The board currently has on payroll investigators whose only role is to investigate allegations against employees; these are not independent investigators and therefore do not appear to be objective to employees; create a Human Rights department that actually investigates allegations rather than pushing them aside
Clearly defined, publicly available descriptions of roles, responsibilities and job descriptions should be put in place for senior staff.
In what ways should the TDSB reach out to families, especially those who may not feel welcome now or in the past?
Restore  funding for School Community Advisors
Provide funding for multi-language settlement workers
increase ESL and guidance allocations
Ensure multi-language social workers are available to families
Ensure translation services and that all documents are translated into the first languages of students
give trustees smaller geographic areas for which to be responsible (eg a city ward)
Hold regular joint staff/trustee meetings in communities – not just when schools are closing
Provide funding for Full Time trustees so they have the time to adequately do the job in such a complex environment
Recognize outreach must be a dialogue, not a speech
Hold regular family of schools community meetings with trustees and SO in attendance for input from community
Have staff who are program leaders from different departments hold information nights about how parents/students can get information from those departments, how the departments are run, how they're funded, etc.  Let the community IN on how the TDSB is run and how/why staff make the decisions they do
Publish a Parents Newsletter to inform parents and the broader community about what's happening at the board level so that staff who are in charge of academics and learning or special education or school buildings, etc., have a direct opportunity to talk about their departments, what they do, who they are and why/how they make the decisions they make.
Currently the TDSB is divided into 22 wards, and voters elect one trustee to represent their Ward. Although each trustee is accountable to their local constituents, they are required to act in the broader interest of the board as a whole. All school boards have the option to elect their trustees at large (ie all voters can vote for all trustees of the board). What would be the benefits or disadvantages if the community elected their trustees at large?
Trustees elected "at-large" would violate all principles of local democracy
Stripping trustees of local accountability and focusing on the 'broader interest of the board' is about closing community schools and meeting provincial funding restrictions, not about students, their families, and their educational needs
No direct connection with the school community
Lack of reflection of a particular community's socio economic/cultural make up
Inability for parents/community to relate to an individual eg which trustee do I call if I have a problem in my local school or can't reach someone on staff about my child's needs?
I want my trustee to come from my community and to be of  the community, not just some face from another part of the city
My Trustee could act in the broader interests of the entire city if the province stopped interfering and telling us what those broader interests should be (eg closing down schools)
The cost for a citizen to run a campaign to be elected to the board would be prohibitive
The size of the board isn't a problem, the lack of opportunity to understand who is in the bureaucracy, how to access them and what they do is the problem
What would signal to you that the board of trustees is governing in the interests of all students?
It is the current funding formula and interference by the Ministry of Education in allocation decisions that creates a sense of territoriality.
The board of trustees will be able to govern well only when the government starts giving the TDSB the resources to meet the overall needs of students
Trustees are already governing in the interests of all students within the restrictions placed on them as part time employees with few resources
Having full time Trustees with appropriate resources to do their jobsf
Their ability to set local priorities and raise funds to meet those priorities without interference from the provincial government
If local Trustees actually had the ability to govern, then I am sure they would make good decisions for all students; right now they are limited by staff recommendations, a provincial government that has no respect for the role of trustee, and a provincial government that limited the role of trustee years ago and never corrected that
Allowing communities to speak at full board meetings, not just sub-committee meetings is key.
How could the Board ensure that decisions are made in a manner that provides equity of access for all students in the board?
Board and Committee meetings should have fixed and well-advertised start times
Limit 'In Camera' sessions to financial and personnel items on
Staff should have less control and power to make decisions that impact on communities;
Time/resources for staff training in cultural competency
Ensure translation services
The government should provide the board with the same option it provided the City of Toronto – an ability to raise local funds in order to ensure equity of access across the board
The board can't until the government fixes the funding
Funding should be based on program, not space and enrollment; only way to guarantee equity of access is to guarantee programs needed are broadly available – this is a funding issue, not an issue of territory between trustees
How can trustees stay connected to their community and act in the interests of all students of the board?
By providing adequate funding, trustees can worry less about protecting buildings and  have greater ability to bring to back from there communities the interests of their community, and to find common interests across the City.
Note that while everyone is interested in all students having the ability to learn in a safe and caring environment, the needs for creating that environment vary from neighbourhood to neighbourhood, ward to ward
It IS in the interests of all students – of the entire city in fact- to recognize that needs are different from neighbourhood to neighbourhood/ward to ward and that in meeting those different needs in the different ways needed, everyone benefits
The position of trustee needs to be full time so that they can be in their communities to discern the needs of all of their students and to have the time to meet with other trustees to discuss city wide issues
Ensure the entire learning community (adults and preschoolers) are considered when referring to "all students"
Restore full-board deputations
Provide for a fixed start time/date of public board meetings
Do not interrupt public meetings for 'In Camera' meetings
Limit In Camera meetings to hours outside of public board meetings
Limit In Camera/private meeting topics to finances and personnel
How can the TDSB ensure that all parents and students know how to get their concerns addressed in a timely way and follow the appropriate channels?
Provide resources to develop and run a '311' type of TDSB information line
School staff are very accessible; central staff are not
Board should create, and update as required, an annual Parents'/Community Guide to the TDSB Staff with names, responsibilities and contact info and this info should be made widely available and accessible
Funds need to be available to hire staff that deal with communication and assisting with directing people to the proper departments at the board.
The TDSB is the largest school board in Canada with more than 240,000 students, 22 trustees and over 45 senior executives and superintendents. What are the benefits of the TDSB being a large board? What works well?
At the community level size isn't the issue as parents say schools run well, principals and teachers are accessible
Large board provides a critical mass for delivery of specialized services to high needs groups (LGBTQ, etc)
Large board provides broad program choices
Different sized schools provide choice of learning environment to meet individual needs of students
I am not particularly aware of the size of this board as a parent, I am only really involved at the school level where my kids attend; from my point of view the board works fine
What are the challenges of the TDSB being a large board? What does not work well? What changes would you recommend to address these challenges?
Provincial government micromanagement from a distance cannot possibly recognize local community issues and needs
Adequate funding is not provided
board is underfunded by a formula that doesn't recognize the costs of doing business in a large urban environment – the tensions you worry about at the board are what happens when there isn't enough money to do what's right for the students
the board isn't funded based on program need not just a large board – an OLD board with lots of OLD buildings – this needs to be recognized.  Funding for boards with old buildings doesn't work. TCDSB has newer buildings, fewer issues therefore has to borrow less from other lines to deal with facility issues
Fix the funding formula so that it recognizes the unique issues of local school boards and allows the decision-makers the latitude to address those issues
Size isn't the issue, lack of access and communication from people who make decisions about program, funding, etc. is the issue (ie senior staff)
The provincial government set the TDSB and the City of Toronto up in order to 'find efficiencies' some 20 years ago.  What doesn't work well is that every time the government 'finds efficiencies', the TDSB pays for it through loss of program.
If this was about size, then by the same logic, the TDCSB and the provincial and federal governments should all be having problems
---
CPE is an open assembly of Toronto organizations and groups coordinating policy development and advancing the struggle for quality public education across the city.  Since 2002 CPE has campaigned to protect and rebuild our city's publicly-funded education system.  We represent organizations of parents, racialized and aboriginal communities, student and adult learners, school-based education workers, teachers, neighborhoods, early childhood educators, social policy advocates and elected trustees from Toronto's publicly-funded school boards.