Ready for the Ontario elections, are you?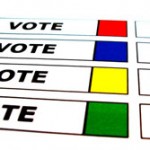 We are going to the polls on June 7th.  Are you ready?  Is your MPP and the competing MPP candidates willing to commit to fixing Ontario's schools?  Not sure?
Ask each one of them.  And refer them to our Info for MPP Candidates and Pledge form.  Each downloadable from the home pate of this CPE website.